NORDview, Inc.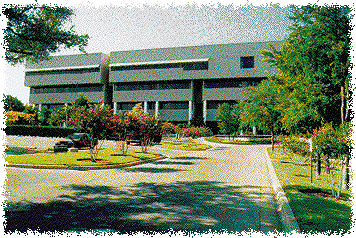 Here is a map to our offices in Adobe's PDF format.

The Management Team
NORDview's experienced management team has proved themselves in both large international corporations such as IBM and in Skipstone, a successful multi-million dollar start-up company they created, managed and finally sold to Adaptec in 1997. NORDview's home in Austin, Texas is ideal for tapping the entrepreneurial energy of the city in the form of technical, financial and manufacturing talent. As one of the few management teams to be accepted a second time by the Austin Technology Incubator, NORDview's management has a proven performance record to successfully develop and implement a business plan.
Oscar R. Mitchell, CEO, Founder
Rajat Datta, VP, Software Development, Founder
Daniel Moore, VP, Business Operations, Founder
Mehernosh Mody, Marketing Manager, Founder
The Company
NORDview is a C Corporation incorporated in the state of Texas with initial funding provided by its founders.
NORDview's business strategy is twofold:
create a new market paradigm that frees the digital camera from being a computer peripheral,
capitalize on that paradigm shift by being first-to-market with a product to enhance the digital photographic experience.
NORDview's marketing and sales plan involves obtaining OEM and manufacturing licensing arrangements with corporations involved in the production and distribution of digital cameras and camera accessories. NORDview's business partners will market our products under their brands through their existing channels to the end user as stand-alone products or bundled with digital cameras. NORDview will establish its own technical branding within the industry. For Job Opportunities within NORDview please contact or e-mail us...
Management Resumes
Oscar R. Mitchell, CEO
Oscar R. Mitchell, Founder and Chief Executive Officer, has over 15 years of experience in the high-technology industry. His recent accomplishments include being VP of Engineering and co-founder of Skipstone, Inc.. Skipstone was a pioneer in the development and productization of the emerging technology known as IEEE-1394 (also known as Firewire), which is the standard high speed digital interconnect for a growing number of consumer electronics products. Skipstone's customers consisted of the world's largest digital consumer electronics manufacturers. These OEM's used Skipstone's products to develop and test their products. Two years after being founded Skipstone was acquired by Adaptec Corporation in March 1997. Prior to Skipstone, Mr. Mitchell was at IBM Corporation where he led the specification, design and implementation of RISC-based scientific compute and commercial servers. His last duties included the design and implementation of PowerPC based video-on-demand servers and interactive TV set-top boxes. Mr. Mitchell has been awarded five patents at IBM and one patent at Skipstone. Prior to joining IBM, he was an independent computer and systems software consultant. Mr. Mitchell holds a BSEE (Electrical Engineering) degree from Southern University and A&M College, Baton Rouge, LA.
Rajat Datta, VP, Software Development
Rajat Datta, Founder and Vice President of Software Development, has over 15 years experience in the architecture, design and development of software and computing systems. He was also a founder of Skipstone where he led its software development. Prior to Skipstone, Mr. Datta was a Research Staff Member with the IBM Thomas J. Watson Research Center and was involved in software development for massively parallel 64-processor supercomputer, hardware and software architecture development for RISC-based computers, and creation of the PowerPC. Mr. Datta has been awarded one patent at Skipstone and holds a BA in Mathematics from New York University.
Daniel Moore, VP, Business Operations
Daniel Moore, Founder and Vice President of Business Operations, has 35 years of experience in product development, software and human interface design and development and program management. He was also a founder of Skipstone where he was operations manager. Mr. Moore worked at IBM for 30 years and was involved in technical planning for multimedia and telecommunication products, software development for the defense industry and led several multinational telecommunication design efforts. Mr. Moore has been awarded seven patents at IBM and one patent at Skipstone. Mr. Moore holds a BSEE (Electrical Engineering) degree from Clarkson College of Technology, Potsdam, N.Y.
Mehernosh Mody, Marketing Manager
Mehernosh Mody, Founder and Marketing Manager, has 5 years of experience in software development, user interface design and embedded systems design. Mr. Mody received an MBA degree from the University of Texas at Austin in May 98, focusing on marketing and entrepreneurship. While in the MBA program, he worked at Skipstone Inc., managing design and development of device drivers and toolkits. Previously, Mr. Mody worked for IBM's Personal Systems Multimedia division developing real-time audio and video device drivers and applications for numerous operating systems running on both x86 and PowerPC platforms. Mr. Mody holds a MSCS (Computer Science) from the University of Massachusetts at Lowell, MA.

&copy Copyright NORDview, Inc. 1998-2000. All rights reserved.
Return to the NORDview home page.